Grange Primary School follows the Australian Curriculum.
The Australian Curriculum is set up in 3 main dimensions:
Learning areas
English
Mathematics
Science Humanities and Social Science – HASS (History, Geography, Civics Citizenship and Business & Economics)
The Arts (Dance, Drama, Media Arts, Music and Visual Arts)
Languages
Health and Physical Education
Technologies (ICT and Design and Technology)
General capabilities
Literacy
Numeracy
Information and Communication Technology (ICT) Capability
Critical and Creative Thinking
Personal and Social Capability
Ethical Understanding
Intercultural Understanding
Cross-curriculum priorities
Aboriginal and Torres Strait Islander Histories & Cultures
Asia & Australia's Engagement with Asia
Sustainability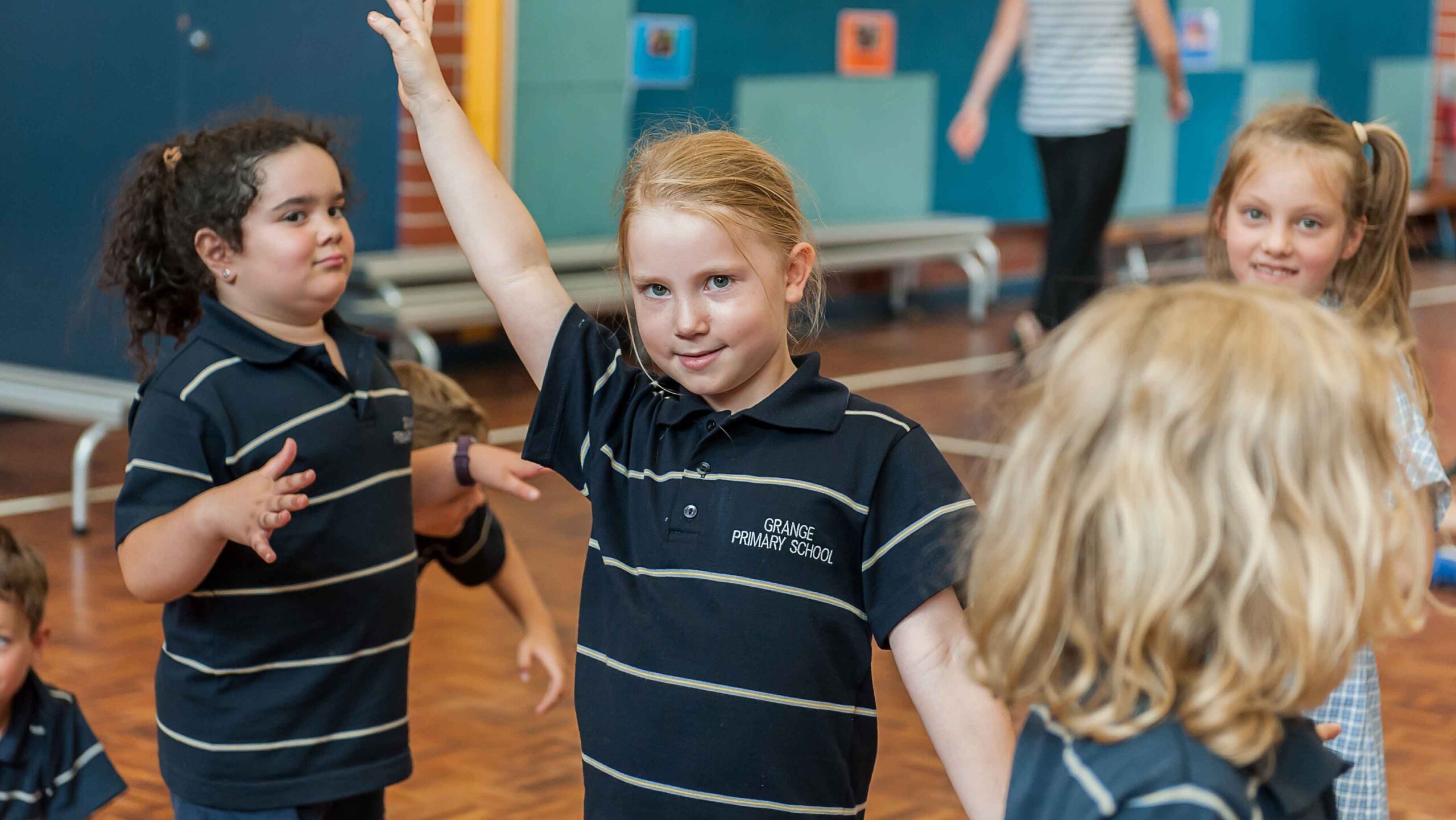 Performing Arts
Performing Arts continues to be a major priority within Grange Primary's teaching and learning programs.
The Arts program refers to all facets of performing arts.
All students have access to a weekly lesson with a specialist teacher; the main focus of these lessons in 2019 is Music and Drama.
Additionally Visual Arts continues to be integrated into classroom learning programs.
Sports & Physical Education
Student participation in Sport and Physical Education is seen as important at Grange.
Through our specialist teaching staff, sports skills/coaching programs and a highly organised after school hours sports program, a wide range of Sport and Physical Education learning activities are available to all students at Grange. The school recognises the importance of a healthy life style and regular daily fitness activities for its students.
We are proud to offer the following after-school sport activities for students:
Netball, Wednesday lunchtime
Soccer, Terms 2 and 3
Softball, watch this space
Football, Terms 2 and 3
Basketball
Cricket, Terms 1 and 4
Get in touch
Location: 39c Jetty Street, Grange SA 5022
Telephone: (08) 8353 2688
Email: dl.1022.info@schools.sa.edu.au
Office hours: Monday to Friday, 8:30am to 4:00pm
Recess: 10:45am to 11:15am
Lunch: 12:55pm to 1:25pm
Class times: Monday to Friday, 8:45am to 3:05pm
School grounds: Monday to Friday, 8:30am to 3:20pm - where there is a teacher on yard duty